Our Gear – Cloakroom Media
Available Video Production gear for hire in Melbourne.
It's always fun to geek out on new technology. when that new camera comes out, we often need to buy one, rent one, or read about it. Yes, story needs to come first. but the toys are always fun to play with.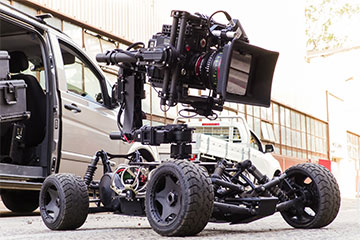 Freefly Systems TERO – Camera mounted RC Car
The Tero is the name of the Freefly Systems latest remote vehicle, a 1/5 scale electric RC car that is based off the proven HPI Baja 5B Flux, which chassis has been in production for over 12 years.
All MoVI systems like the M5, M10 & M15 will work seamlessly with the TERO via a quick release toad-in-the-hole & ninja star adapter.
The car in its current configuration is capable of speeds up to 65km/per hour, and will take camera packages complete with Cine Lens, Follow focus, Matt box and wireless HD transmission.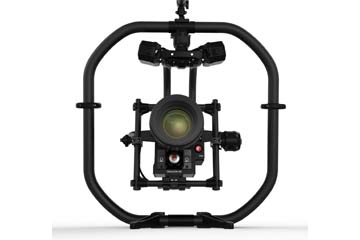 Freefly Systems MŌVI Pro Stabilizer
The Freefly Movi Pro offers an alternative to the Steadicam with much faster set-up times, a smaller footprint to it get in places a Steadicam can't, more movement flexibility like low to high-angle, gaining smoother shots much more easily. Designed to take everything from mirror-less to large cinema packages.
You can expand the MoVI setups for remote head work, TERO, vehicle mounting, pulley systems and much more.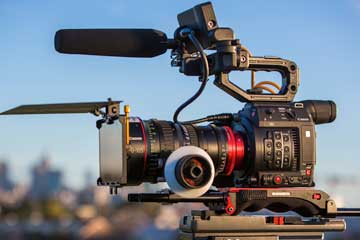 Canon Cinema EOS C200 Camcorder Body with internal 12bit raw recording
The latest camera in the Canon EOS Line. Features include: 15 stops of DR, 4K 60p Raw, 120fps 1080p in-camera recording, Canon Log, Canon Log3 & Canon log 2 Gamma, LUTs and Proxy Recording. 1:3 compression ratio 12 bit raw recording, touch to focus dual pixel AF, see our extensive review here. Available with Zacuto shoulder rig kit.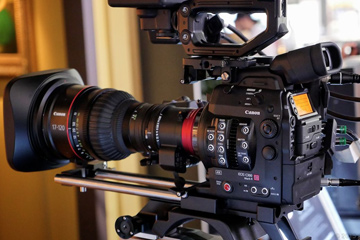 Canon Cinema EOS C300 Mark II Camcorder Body with Dual Pixel CMOS AF
Exciting new camera in the Canon EOS Line. Features include: 15 stops of DR, 4K / 2K / 1080 in-camera recording, 4K RAW output, up to 30fps at 4K & 120fps at 1080, 4:2:2 & 4:4:4 10bit & 12bit recording, Canon Log & Canon log 2 Gamma, LUTs and Proxy Recording.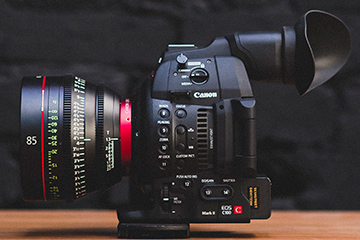 Canon EOS C100 Mark II
The Canon C100 Mark II has the added features of 50/60p, wifi, better ergonomics and monitoring than its predecessor C100 MKI, far cheaper than getting a comparable DSLR once you add all the bells and whistles that it already comes with. It is lighter than a DSLR and designed in a way to eliminate rolling shutter and function like a high-end cinematic capture device. Rigging this baby can be done cheaply as well.
Canon EOS C100 kit (Dual Pixel AF) X 3
The reliable workhorse – this is such a small stealthy camera that it's a perfect A or B cam for most productions we shoot.   We use an external recorder such as an Atomos Ninja and record the clean HDMI output from this camera and guess what? You're basically getting the same image quality as you would from the C300 with instant Prores HQ – for a lot less.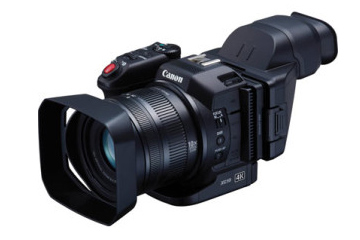 Canon XC10 4K Camcorder
XC10 4K Camcorder from Canon, professional UltraHD 4K recording capability is presented in package ergonomically designed for handheld operation and portability. The camera incorporates a 10x f/2.8 to 5.6 SLR-style manual zoom lens with auto and manual focus capability. The 4K recording in a compact form factor is made possible by the camera's 1″ CMOS sensor that is backed by a DIGIC DV 5 image processor. It has a whopping 305MBPS 422 UHD codec internally that not many people knpw about.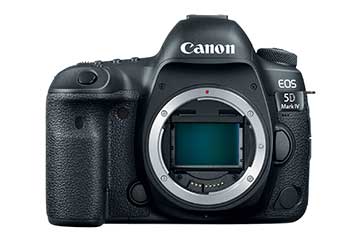 Canon EOS 5D MK IV
Continuing on in their legacy of powerful workhorse cameras, Canon has released the 5D Mark IV DSLR which is an outstanding still photography option and an able 4K-capable video machine. This multimedia maven offers a newly developed 30.4MP full-frame CMOS sensor paired with the DIGIC 6+ image processor in order to balance fine detail and resolution with low-light performance and sensitivity. It is able to work within a native range of ISO 100-32000, which can then be expanded to an impressive ISO 50-102400, for sharp, low-noise images in a variety of conditions.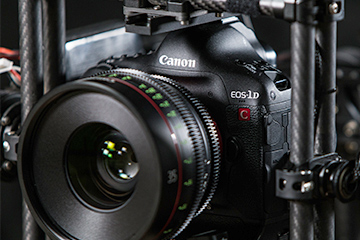 Canon 1DC 4K Cinema DSLR Camera
The Canon EOS-1D C is stated to be the world's first 4K resolution DSLR camera. The EOS-1D C excels at both stills and movie shooting, bringing 4k movies and advanced video functions like Canon Log Gamma to a high performance DSLR body. Need a robust weather proof compact 4K capture device, this is the only option to date.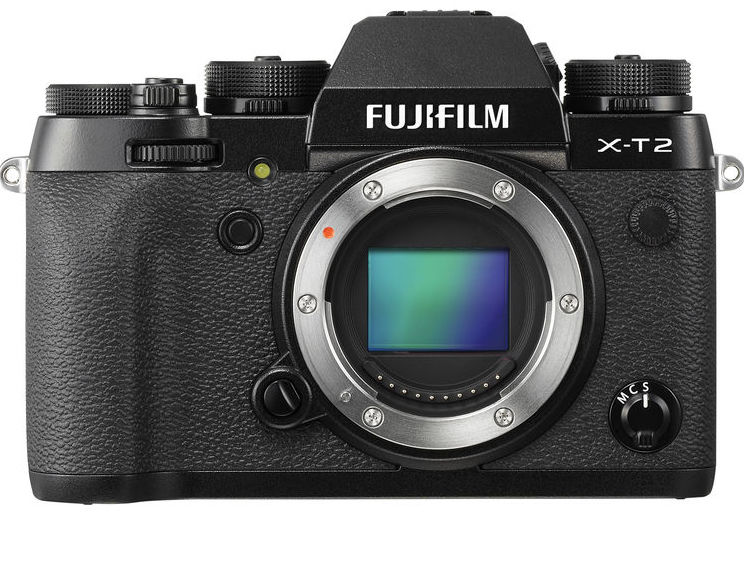 Fujifilm X-T2 Mirrorless Digital Camera
Offering a more conventional form factor and packing in UHD 4K video recording, Fujifilm's X-T2 Mirrorless Digital Camera certainly aims to fill the needs of many working professionals. Equipped with a 24.3MP APS-C X-Trans CMOS III image sensor and the X-Processor Pro Engine, users will be able to capture finely detailed imagery quickly and with low noise at sensitivities up to ISO 51200.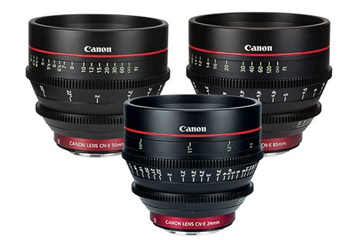 Canon Cine Prime KIT 24 / 35 / 50 /85mm
Many digital cinema cameras have begun to come stocked with EF mounts (such as the EPIC, Scarlet, and C300) due to the popularity over the quality and price point of EF glass.  However, cine style lenses, regardless of type of mount, remain a class of their own due to the way they are machined – with filmmaking in mind.
Canon CN-E 24mm T1.5 L F Cine Prime Lens EF Mount
Canon CN-E 35mm T1.5 L F Cine Prime Lens EF Mount
Canon CN-E 50mm T1.3 L F Cine Prime Lens EF Mount
Canon CN-E 85mm T1.3 L F Cine Prime Lens EF Mount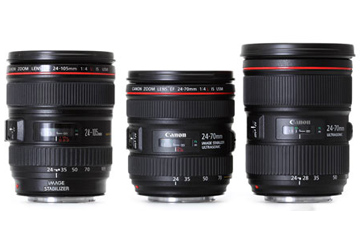 Canon EF Mount Lenses
Sigma 18-35 ART F/1.8, Sigma 24mm Macro F/1.8, Sigma 35mm ART F/1.4
Sigma 50-100 ART F/1.8
Sigma 85mm ART F/1.4, Tokina 11-16 F/2.8
Canon 24-105 F/4.0
Canon 50 F/1.4, Canon 85 F/1.8
Canon 100 Macro L F/2.8, Canon 70-200 IS II F/2.8
Canon 24mm F/2.8 Pancake
Canon 2X Extender II, E-Mount to EF MetaBones MKIV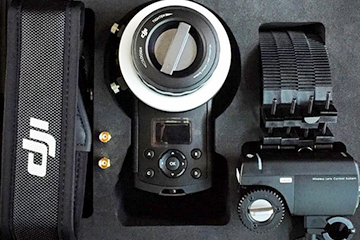 DJI Focus – Wireless Follow Focus System
DJI's Focus is a wireless follow focus that integrates natively with the Zenmuse Z5 series of camera/gimbals systems and can be mounted on rigs equipped with 15mm or 19mm rods – including the MoVI and Ronin gimbals. The Focus features a handheld remote controller (transmitter) with a focus knob to give to the feel of a traditional mechanical follow focus. The wireless system sports a range of up to 100m line-of-sight with a delay of only 14ms.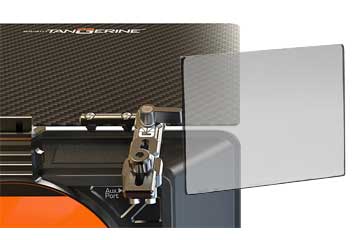 Bright Tangerine Misfit Atom with Flag
Misfit Atom 4×5.65″/4×4″ Ultra Lightweight 2-Stage Clip-On Matte Box Fits Lenses Up to 114mm Outside Diameter, Clamp-On Design Holds Up to Two 4×4″ or 4×5.65″ Filters, Provides Wide Field of View, Removable Hood for Aerial Shooting. Kit comes with 77mm Adapter and NiSi 4 x 5.65″ Linear Polarizer Filter.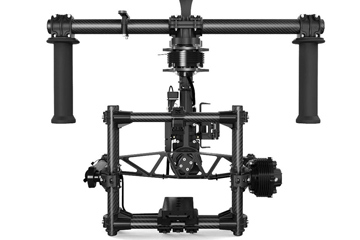 MOVI M5 3-Axis Motorized Gimbal Stabilizer from Freefly
Designed for mid-sized DSLRs, mirrorless cameras, and camcorders weighing up to 5 pounds, including the lens. For camera stabilization the M5 uses three motors and an IMU (inertial measurement unit) to detect and counteract unwanted movement along three axes: pan, tilt, and roll. In particular, compensating for handshake or vehicle-induced vibration and reducing translation. There is a quick-release adapter available separately so that it can be mounted on cranes, jibs, vehicle mounts, and other camera support equipment. There is also an MR (multi-rotor) conversion kit, available separately, so that it can mounted on a UAV.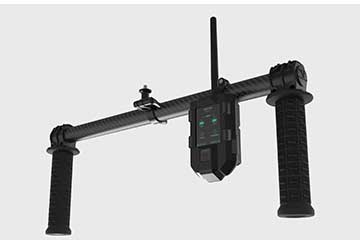 Freefly MIMIC controller
The MIMIC controller for MōVI is moving gimbal operation away from unintuitive controllers with joysticks and knobs, and it's making the process easy enough for everyone to do it. Essentially, it's a handheld controller that you can move kinetically, and through some sort of wireless engineering magic, the gimbal follows those movements seamlessly. Freefly has tightly integrated the MōVI Pro with RED cameras to allow users to access RED camera controls from hundreds of feet away using the new MIMIC controller.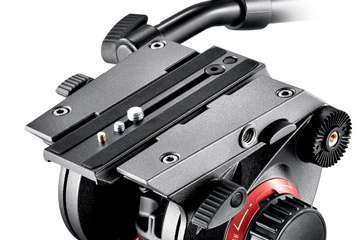 Manfrotto 504HD Head w/536 3-Stage Carbon Fiber Tripod System
16.5 lb (7.5kg) Load Capacity
Carbon Fiber Legs
16″ to 85″ Range
4-Step Counterbalance
Ball-Bearing Drag System
Illuminated Bubble Level
Padded Tripod Bag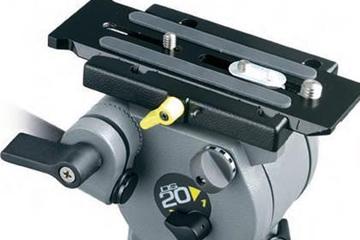 Miller DS-20 & DS-10 Aluminum Tripod System
Includes VCT Base Plate for heavy setups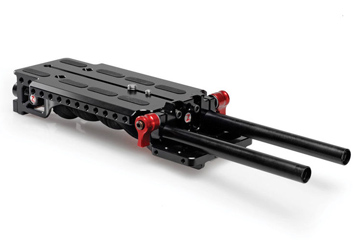 Zacuto VCT Universal Baseplate
The Zacuto VCT Universal Baseplate features a built-in, curved shoulder pad, a v-wedge tripod connector, removable, extendable 6.5″ (16.5 cm) rods, and rows of 1/4″-20 mounting threads along the sides for accessories.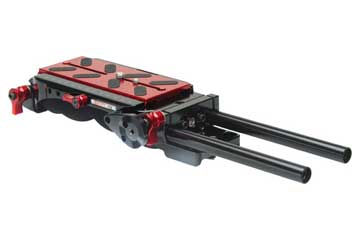 Zacuto VCT Pro Baseplate
With built-in ergonomic shoulder pad, 10″ sliding track, extra space for accessories in front, VCT14-compatible V-wedge, red buttons and levers all around, and much more, this is the stylish VCT Pro Baseplate from Zacuto. Use it with all types of cameras, from DSLRs to larger models, like the Alexa.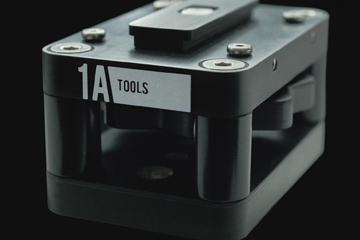 MOVI TRIPOD ADAPTER COMBI KIT M5 + M10 / 15
Adapts your existing M5, M10 and M15 Movi Adjustable Camera Plates to any tripod. It's perfect for building your camera or picking off tripod shots in between Movi shots with zero downtime.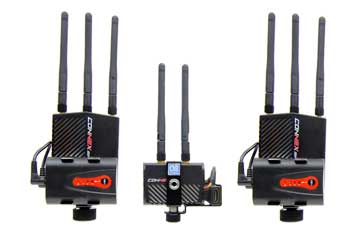 Connex mini transmitter and dual receivers
The Connex mini transmitters and receivers are smaller and lighter than the original Connex. The transmitter does not have a cooling fan, and power consumption of both the transmitter and receiver is lower than the Connex original. The transmitter (air unit) with has a 5 hr battery and weighs only 8.4 oz. The receiver (ground unit) with has 4 ½ hr battery weighs only 11.6 oz. HDMI resolution up to 1080P(60) LOS range 1600 ft. (500 m.) Zero Transmission delay (less than 1 mS) Automatic frequency selection, Multicast up to 4 receivers.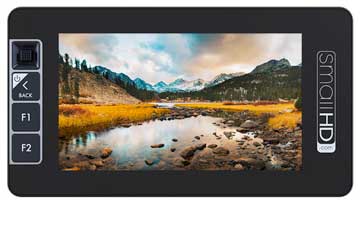 SmallHD 503 UltraBright 5″ On-Camera Monitor
SmallHD 503 features an HDR preview with 10-bit ColorEngine and up to 2500 cd/m2 brightness. Equipped with the PageBuilder OS, it allows quick and easy access to professional software tools such as focus peaking, HD waveform, and 3D LUTs. It enables you to send your video signal downstream via the output preview page. Any LUTs applied to the Output Preview page will also be mirrored downstream. This monitor allows you to convert HDMI/SDI signals with cross conversion. You can fine tune your HDR Preview with white point and black point adjustment sliders and load any 3D LUT via SD card using SmallHD's ColorFlow 3D LUT engine.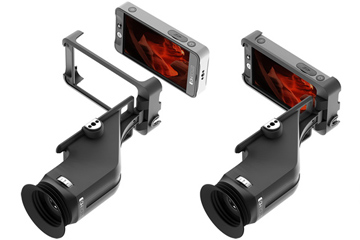 SmallHD 501 Monitor with Side Finder
The Sidefinder is a fully featured HD viewfinder with a 5-inch flip-out 1080p display. It's the clever union between the SmallHD 500 Series field monitor and a compact, patent-pending viewfinder accessory. The Sidefinder gives shooters all the benefits of using a field monitor AND an EVF, without compromising speed, agility, or quality of the image. The Sidefinder represents the highest resolution EVF and the highest resolution 5-inch on-camera monitor in one device.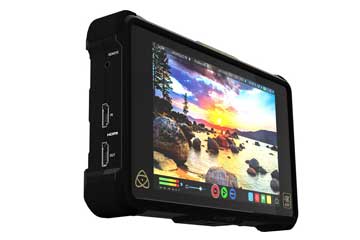 Atomos Shogun Inferno 7″ 4K Recorder / Monitor
The Atomos Shogun Inferno is a 7″, 1920 x 1200 on-camera recording monitor that combines 4K recording with a 10-bit FRC panel that supports native display of HDR (log) footage as well as high brightness viewing of Rec. 709 footage. It utilizes 4K HDMI and 12G-SDI inputs to support clean output signals at resolutions up to UHD 4K (3840 x 2160) at 60 fps, recording it to 2.5″ SSDs using 10-bit, 4:2:2 Apple ProRes and Avid DNxHR codecs. The Inferno, unlike the similar Shogun Flame, supports Quad 3G-SDI input. It even supports DCI 4K (4096 x 2160) raw video streams over SDI from select Sony and Canon cameras, encoding it as ProRes/DNxHR files.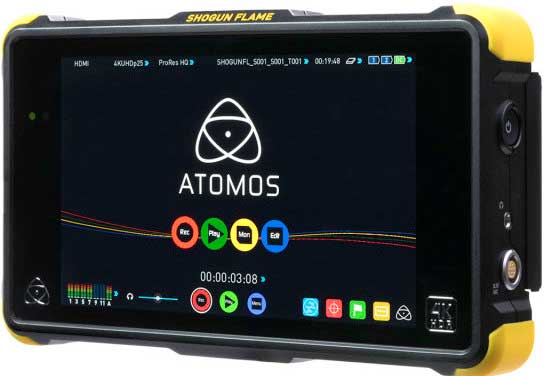 Atomos Shogun Flame 4K 7″ HDMI/SDI Recorder and Monitor
1920 x 1200 Touchscreen Display
10-Bit FRC Monitor Processing
4K HDMI and 12G-SDI Inputs/Outputs
1500 cd/m² Brightness
HDR Mode with 10 Stop Dynamic Range
High-Bright Mode for Rec. 709 Viewing
UHD 4K up to 30p / 1080p up to 120 fps
10-Bit 4:2:2 ProRes & DNxHR Encoding
Records to 2.5″ SSD/HDD Media
Dual Sony L-Series Battery Slots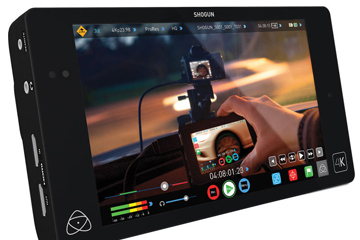 Atomos Shogun 4K HDMI/12G-SDI Recorder and 7″ Monitor
1920 x1200 IPS Touchscreen Display
Records 4K (3840×2160) up to 30 fps
Records 1080p up to 120 fps
ProRes, DNxHD, DNxHR and Encoding
UHD 4K-Capable HDMI Input
12G-SDI Input and Loop-Output
Stores to Single or RAID HDDs or SDDs
Video Playback and 4K Down-Conversion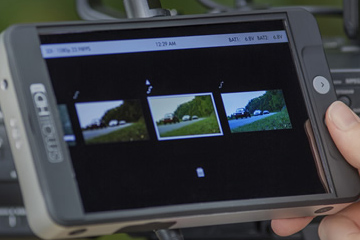 SmallHD 702 Bright Full HD Field Monitor with Shade
Full HD 7-inch LCD Monitor with 1000 NITs Brightness The sharpest daylight viewable field monitor available.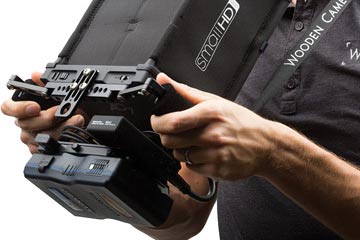 Monitoring Solutions – Various
Wooden Camera Directors Monitor
Shape Shogun Flame directors cage
Ikan VX7i-C 7″ IPS High Resolution Monitor
Ikan V8000 8″ SD / HDMI Monitor
GeChic 12″ Client Field Monitor
Atomos Ninja 2 Field Recorder / Monitor
Atomos Ninja Blade Field Recorder / Monitor
DELL IPS 27″ AC powered Monitor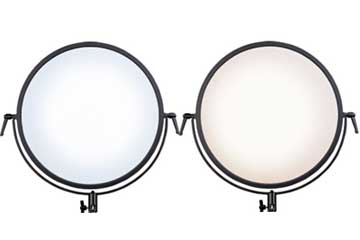 SWIT S-2410C Bi-Color Edge Mounted Soft Panel LED light
S-2410C is a portable ultra-thin studio light, adopts 240pcs of ultra bright LEDs which distributed on the edge of the light body frame, through diffuser to form uniformly illuminated area light which is soft and glareless, and is very suitable for professional video and photography field such as mobile studios.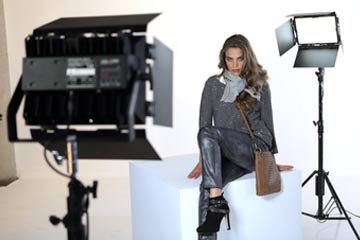 Area 48 2x Lamp Head LED KIT- Fixture with Interchangeable Phosphor Panels
The AREA-48 LED HD-friendly 97 CRI soft light output is comparable to a 1200 Watt traditional soft light and represents the next-generation in lighting technology for studio and location work. BBS's new integrated LED technology moves the phosphor away from the LED itself, thereby greatly improving color rendering, consistency, and light output. Kit includes Barn Doors, DOP Choice Snap Grid and is powered by V-lock batteries or AC power.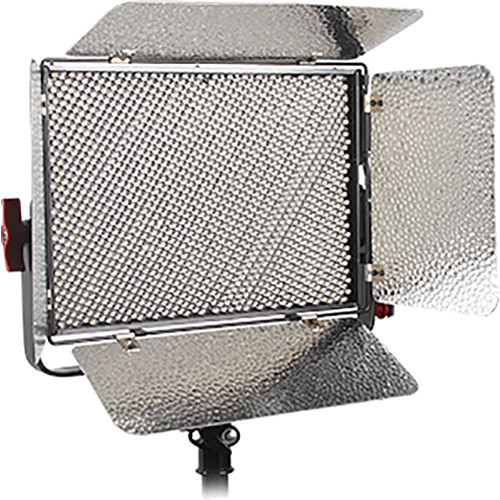 Aputure Light Storm LS 1s LED Light
The Light Storm LS 1s features a slim and durable aluminum alloy housing along with a manual yoke for versatile positioning. A four-way barndoor set offers greater control over the light and ten sheets of included diffusion paper also helps to produce an even, diffuse quality of light. The light control separation design, afforded by the controller box, also maintains a low center of gravity for easier placement of the fixture and easier switching of batteries during use.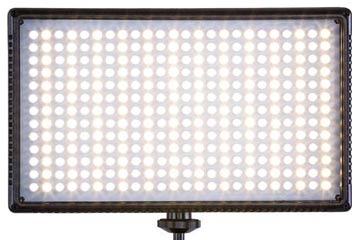 Portable LED Lighting
2 x 600LED Kit – Powerful V-lock powered LED Lighting with High CRI, with Barn Doors
2 x BiColour 312 LED Kit – Small light weight Sony L series powered LED's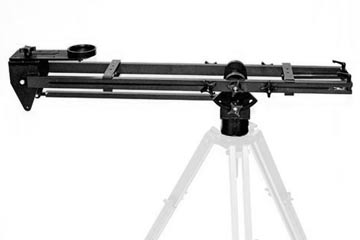 Kessler Pocket Jib with Swivel Mount
The Kessler Pocket Jib™ is the ultimate compact, portable jib. Not only is this jib fully collapsible for easy transport, but you can also mount the Kessler Pocket Dolly™ or CineSlider™ to it, turning it into a virtual "all-in-one" production tool, offering both a jib and mini-dolly in one unit.
Includes Swivel Mount for Tripods.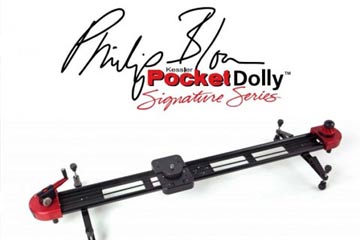 Sliders & Jibs
Kessler Philip Bloom Pocket Dolly™ Standard Length Kit – Black 105cm
Kessler Motion Control 100 Series motor with basic controller
Ikan Carbon Fiber 120cm slider
2ft & 4ft Mini Jib on Heavy duty Wheels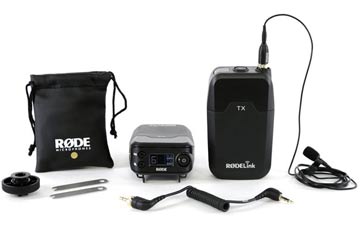 Sound devices
Sennheiser EW 122-p G3 Radio Lapel Mic x 4
RodeLink
Zoom H4n Field Recorder
Rode NTG-1 Shot Gun Mic
Sennheiser Wireless Plug-in Transmitter
Sony wireless lapel kit
Rode Smart LAV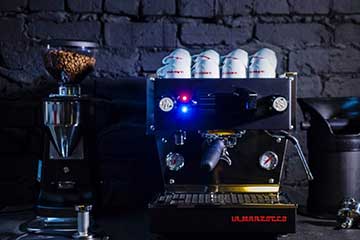 LaMarzocco Linea Mini (crowd pleaser)
Keep everyone on set alert and chirpy with the ultimate portable coffee machine. Handmade in Florence Italy, local beans of your choice.