Take your imagination to a whole new perspective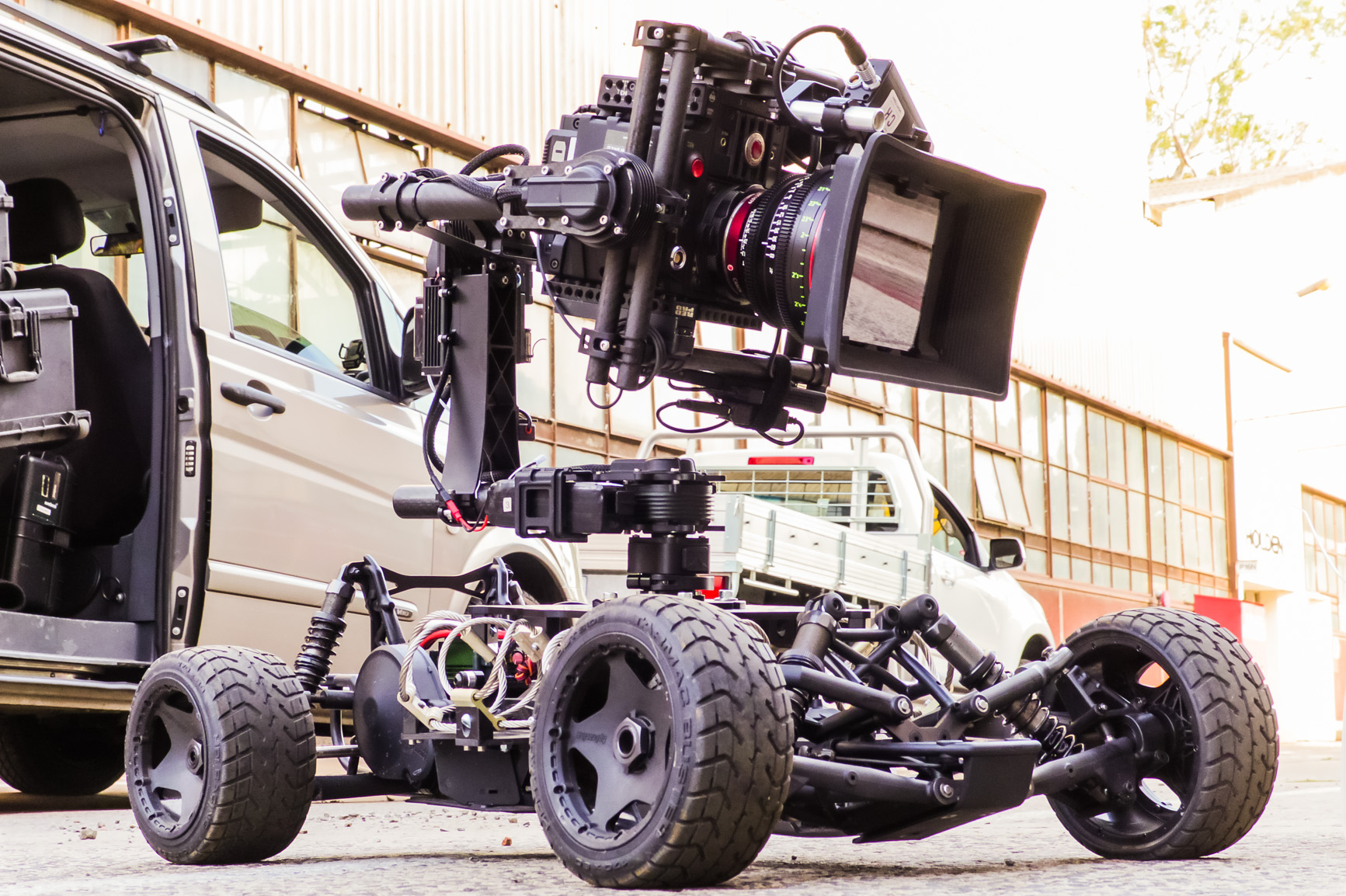 Freefly TERO Remote Camera Car
The Freefly Tero Remote Camera Car is the name of the Freefly Systems latest remote vehicle, a 1/5 scale electric RC car that is based off the proven HPI Baja 5B Flux, which chassis has been in production for over 12 years. So the car itself is built for heavy off road use & racing, and has been tried and tested over its lengthy production life.
The HPI Baja does a great job of dampening and keeping vibration to a minimum, but in order to have usable footage for professional work, Freefly have designed and added a wire dampened camera mount which further helps to reduce any unwanted shakes, vibrations and small bumps from the MōVI.
All MoVI systems like the M5, M10 & M15 will work seamlessly with the TERO via a quick release toad-in-the-hole & ninja star adapter.
The car in its current configuration is capable of speeds up to 100km/per hour, and will take camera packages complete with Cine Lens, Follow focus, Matt box and wireless HD transmission. This now enables everything from dolly like shots to high speed vehicle tracking, with all the typical cinema tools so nothing is compromised.
Typically we choose to mount 5-8kg camera systems including the MoVI. With the MIMIC and wireless focus control, you can control the camera movement & focus easily for precise framing and accuracy.
Our camera car system has been fine tuned further with wider wheel base, high performance batteries, electronic stability / drift control and acceleration custom mapping, to ensure the most stable and safe operation possible.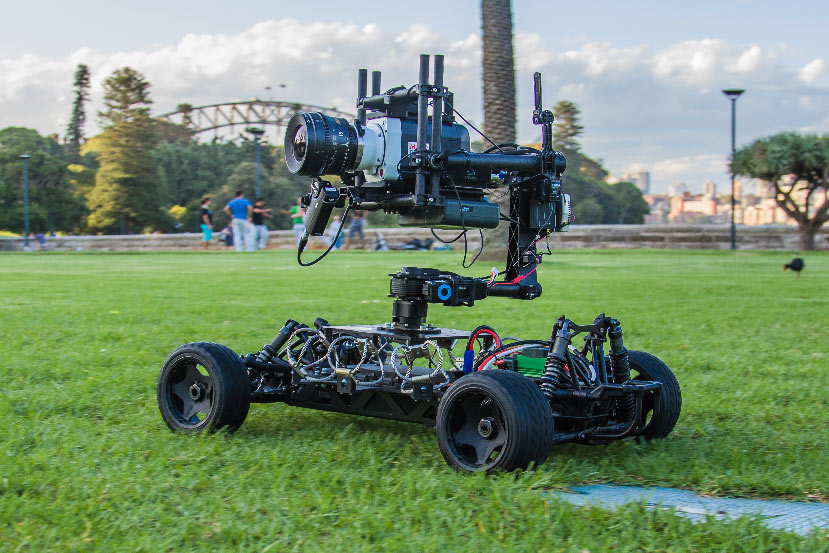 Freefly TERO with Phantom MIRO capturing 1500 frames per second in a recent shoot for Finch.
The Freefly TERO can be hired in 3 different scenarios, single, double and triple operator setups. Typically, a single operator will preset focus and drive the TERO at a set angle. The additional operators can remotely operator the focus control and gimbal movement / framing.
| | | | |
| --- | --- | --- | --- |
| | Single Operator | Double Operator | Triple Operator |
| MoVI M10 / M15 | Y | Y | Y |
| A1 Tools MoVI Tripod adapter | Y | Y | Y |
| SmallHD 501 Monitor | | Y | Y |
| 2nd operator remote for pan tilt and roll | | Y | Y |
| SmallHD 702 bright | | x1 | x2 |
| Wireless HD sender | | x1 | x2 |
| Wireless Follow Focus System | | Y | Y |
| Technician or Operator |  Y | Y | Y |
| Additional Operators | | 2nd operator | 2nd & 3rd operator |