Aerial Cinematography Melbourne
Our partners Flying Dragon are an aerial drone cinematography and remote cinematography company based in Melbourne Australia. Cloakroom Media partner with Flying Dragon for all our Aerial Cinematography needs.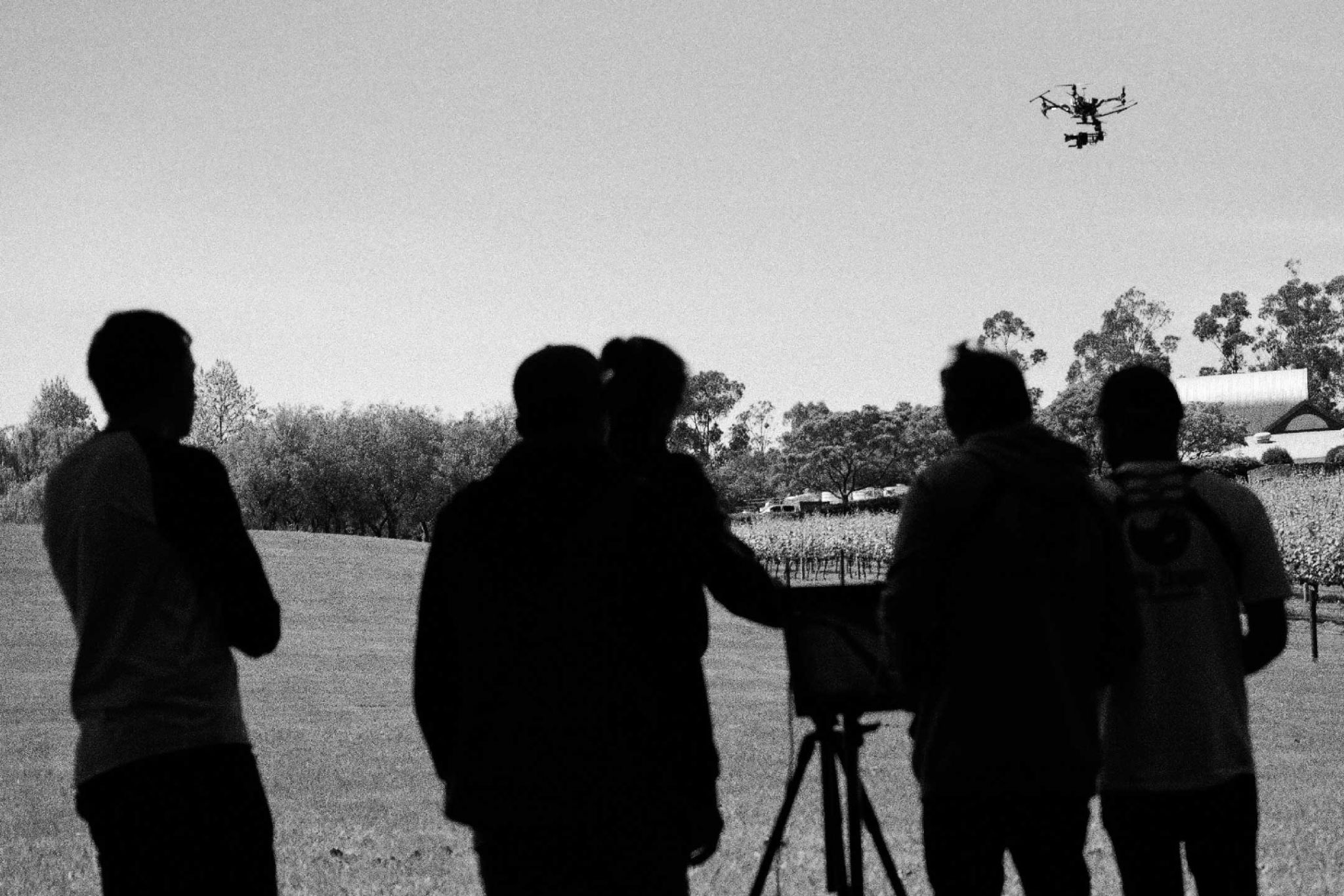 They provide the perfect blend of skills and film knowledge to their flight and remote control operations.  They fly new lines in aerial drone cinematography and have introduced new techniques and technology designed to achieve the un-achievable shot.
They fly further, faster and closer than anyone else in this emerging field of film.
Our background first and foremost is in cinematography with an emphasis both on the aesthetics of the frames captured and of dynamic motion. This deep cinematography knowledge is complimented by state of the art expertise in remote control flight. It is this combination that allows a true artistry in producing stunning images that are exactly what film professionals are looking for.
Our aerial drones can replace the limitations of real helicopters, jibs, booms, cranes, zip lines and dollys. We have real time HD video downlink and long distance remote follow focus capabilities allowing the director, pilot and remote aerial camera operator to maneuver, frame and capture the perfect shot.
We don't just do Aerial Cinematography in Melbourne, we work worldwide on series productions, television commercials, music clips, documentaries, corporate, short and feature films.