We work small to deliver big.

We're Cloakroom Media, a video production company located in Melbourne.
On the surface, simply put, we make videos, but dial down a little deeper and we're much more than that. At Cloakroom Media we are a small, dynamic team of camera nerds, edit wizards and passionately creative humans. We pride ourselves on delivering cutting edge video production services, day to day, end to end and always with a focus on creativity and technical prowess. We have humble beginnings as a couple of friends delivering small visual projects, and have since grown rapidly to become an extended team of highly skilled production professionals, using nothing but the latest technology to conceive, capture and create stunning results. From the Freefly Systems range of camera movement gear including the handheld Movi and the zippy TERO, to high end camera systems from some of the worlds leading digital cinema brands like Canon and Sony; we pride ourselves on being hands on with our tech and working daily to achieve unique outcomes. 
We service creative individuals, small businesses, agencies and large corporates with one goal in mind – to deliver beautiful content that is one of a kind.
We're hard at work and always hungry for more so don't hesitate to get in touch with us to talk about your project, come by and meet the team, see our gear in action and let our content speak for itself. 
Why Choose Us?
We're Creative
For us success isn't measured by number of jobs delivered, or dollars made. Success for us lies in the joy of achievement, in the thrill of the creative effort and the stimulating moment of inspiration. It's why we make films, we thrive on creative endeavours and the ability to literally bring dreams to a screen. If we can think it, chances are we can create it – and that's what excites us. 
We're Punctual
You can't make a diamond without a little pressure. We've been at this long enough to know the time and effort required to create something beautiful, so when we say we're going to do something, we're going to do something. We're proud of our ability to work to deadlines, to thrive under those constraints and deliver results. 
We're Inspired
There's nothing more exciting for us then talking to our peers about their work or watching those working in the same field at home and overseas, seeing how they achieve results, taking inspiration from their work and always striving to learn and implement something new into our own projects. When we're not hard at work developing concepts, tinkering with our gear, test driving the Freefly TERO down the streets of Fitzroy and cutting our films, we're watching, sharing and always looking for new inspiration. 
Shev is one half of the founding duo of Cloakroom Media, he's also the go to guy for all things photography. As a creative, Shev is known for pushing the boundaries to capture the heart and soul in every shot. Shev takes a collaborative approach to his photography, both with clients and the team of photographers at Cloakroom, working to combine their technical abilities and an eye for detail to create lasting, memorable photographs. 
Shev
Director, Photographer
Daniel is one half of the founding duo of Cloakroom Media, and is the man in charge of cinematography. With extensive knowledge in digital camera tech, his expertise has seen him shoot everything from music videos to TVC's, documentaries to feature films. He's an expert on a long list of filmmaking technologies, notably the Canon cinema range of which he is provides motion training across the country, and the Freelyfly MōVI and TERO camera movement systems.
Daniel
DP, Director & Filmmaker
Michael is a passionate cinematographer, with an eye for detail and a love for creativity in production – this is apparent through his wealth of experience operating the latest cameras, continuously taking Cloakroom Media's videos to the next level. He has an extensive background as a DP and camera operator on a long list of corporate, commercial and narrative productions.
Michael
DP, Post Production
Specialising in portraiture photography, Yaz has the ability to take viewers on a journey and to tell compelling stories about his subject with a few clicks of a shutter button. His passion lies in the way light can shape, define and project personality in the form of imagery, it's something that defines him and something that shines through his work.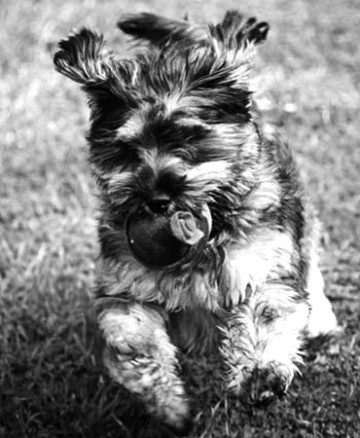 Smokey keeps our team motivated and on task with his inquisitive nature and natural charm.