Atomos Ninja and Shogun Flame Review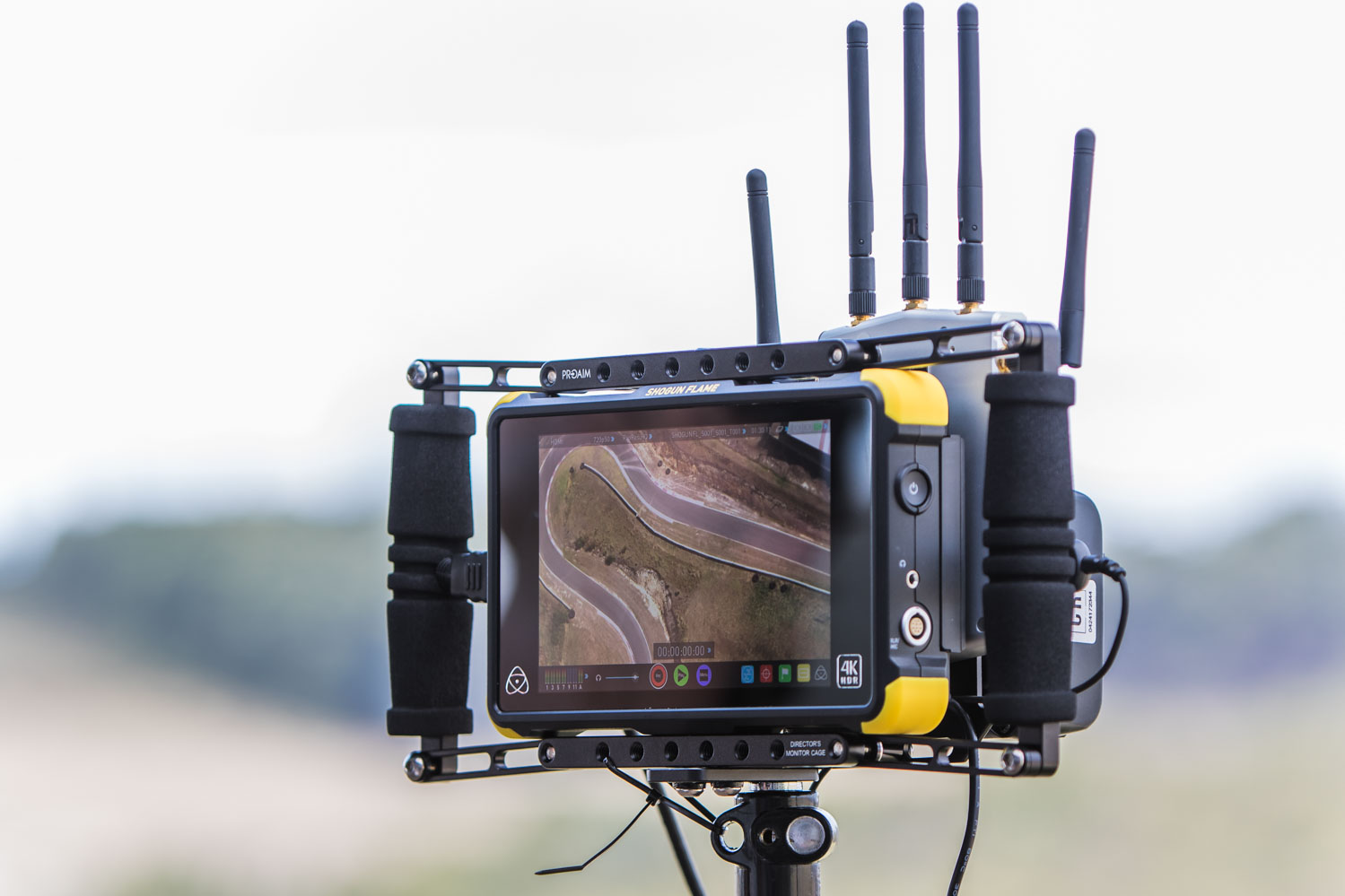 Cloakroom Media & Flying Dragon Aerial teamed up on a TVC production for Tesla Motors Australia. We were given two production days to complete the filming, and had put together some cutting edge kit to film from the land and the skies. Included in our arsenal was a pair or Freefly Systems ALTA's coupled with MoVI M15's, a Freefly Systems TERO, and a DIY camera chase vehicle, equipped with a DJI Ronin mated to a porta-jib.
The camera of choice was the RED Epic Dragon, we used two of these to decrease setup times between each sequence.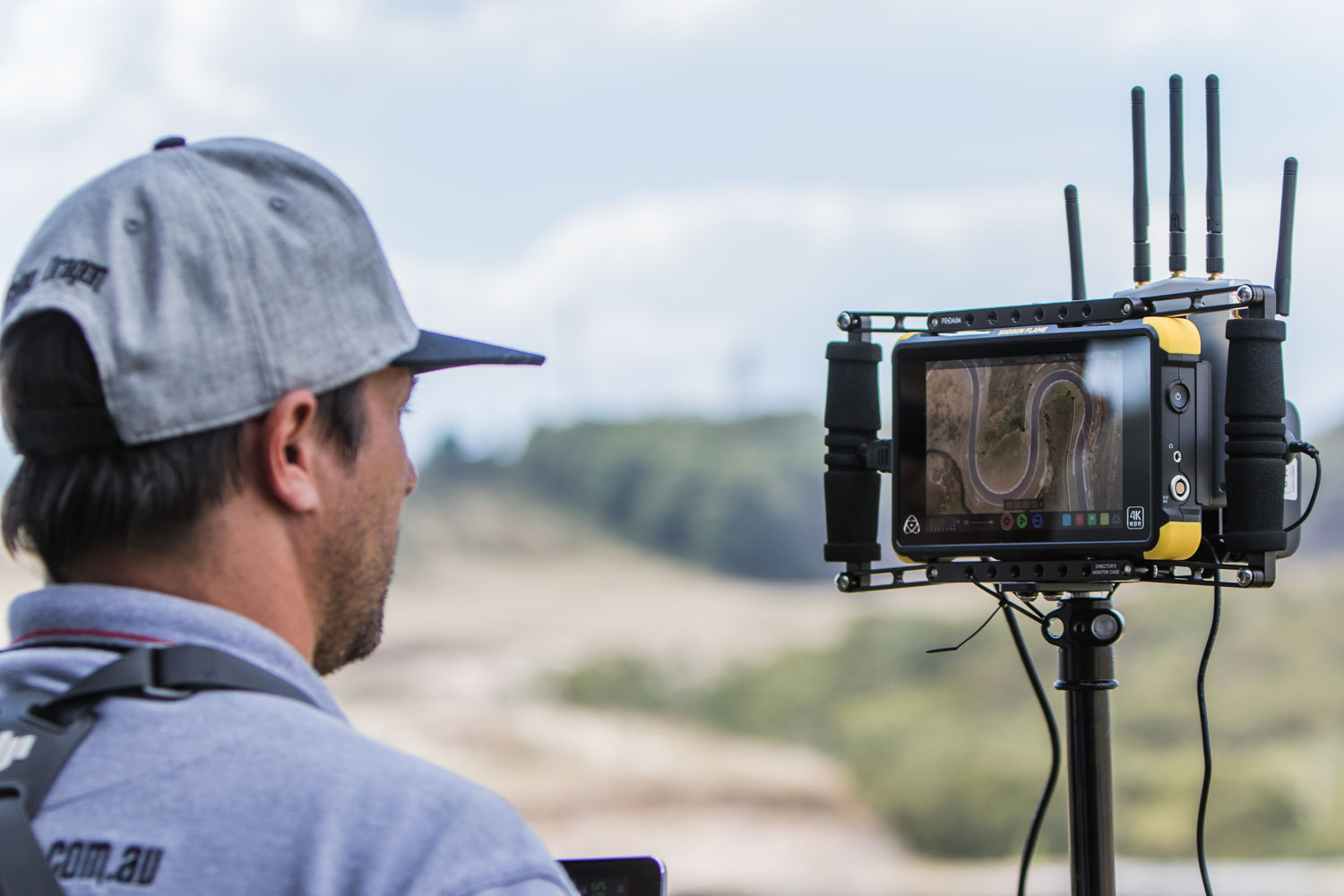 Typically we have been using the Atomos Shogun & Assassin to monitor and record for playback, which have proven to be trouble free and effortless to use, minus a few common drawbacks. As remote Aeriel capture is 95% operated outdoors, we found it generally requires the use of sun hoods, along with really bright nit LCD screens to gauge accurate framing, focus, exposure and camera settings. We were delighted to be invited to test out two pre release products labelled the Atomos Ninja & Shogun Flame, which boasted a new 1500 nit screen and AtomHDR.
Before we go into the experience with the two monitors, here are some features we found  worth noting compared to the previous models:
Shogun Flame is both HDMI & HD SDI IN/OUT
Ninja Flame is HDMI IN/OUT only
Eye popping 1500 nit LCD panel
New improved lightweight casing with bigger heat sink
Dual Sony L-Series battery plates
Same drive caddy as Assassin / Shogun 4K recorders
4 rubberized corners – Yellow for Shogun / Red for Ninja
Pre loaded with ATOM HDR viewing
Pre loaded LUTS for common log gammas
Identical recording options as Shogun / Assassin
All new sun hood design (was not available during test)
DC input appears reliable compared to previous model
New battery chargers with 4 LED indicators
We setup the Shogun flame in a directors cage along with the Connex wireless HDMI receiver, which all was powered by a V-lock battery (Pictured below).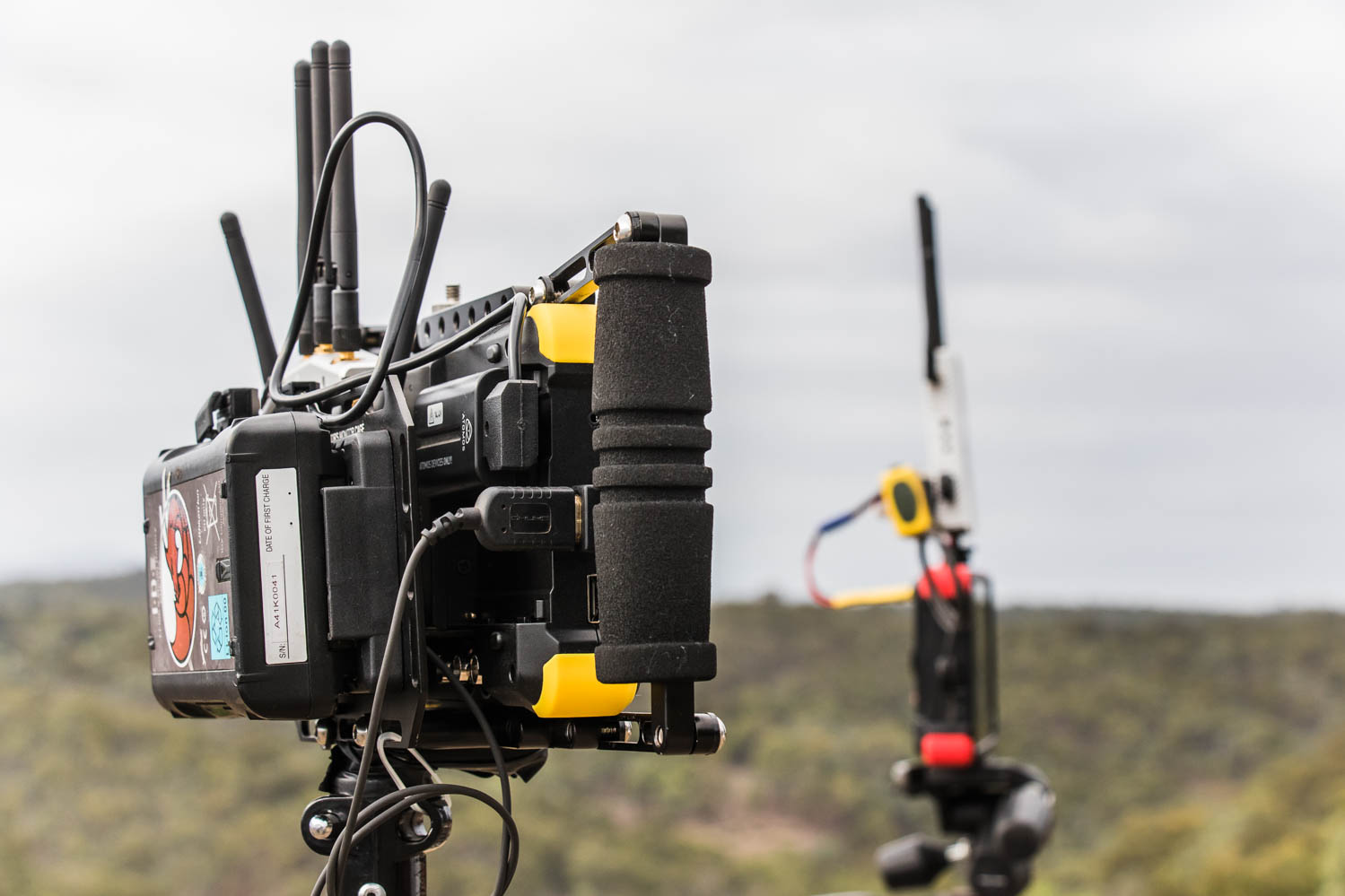 The Ninja Flame was hard mounted on a stills tripod with the same Connex / LiPo battery setup (pictured below).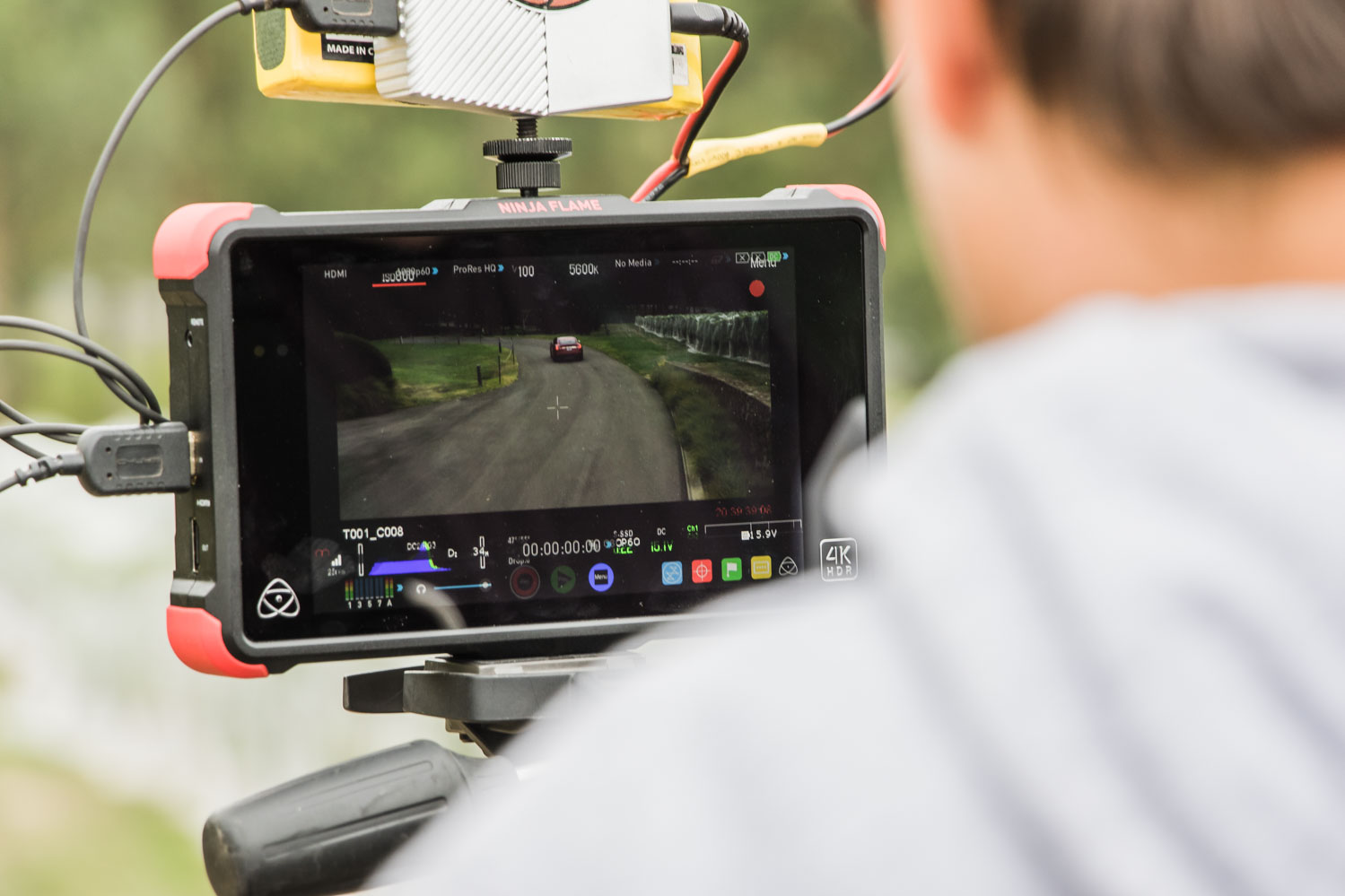 When we arrived at the first location, we began to setup the Shogun Flame like pictured above, and we powered up our video link. Instantly we all were taken back from the image we were seeing. The image was so bright and clear, it was hard to believe it was real at first. It's super impressive, I don't think there is any monitor that displays such clarity, detail and brightness all in one, let alone function as a 4K recorder. Its a combination of the AtomHDR mode and the 1500 nit screen that work together to give you that awesome display.
The GUI of the Flame feels very much like the latest firmware Shogun, but with a few extra features. The standout feature is of course the AtomHDR, but if you delve deeper you will discover lots of fine tuning adjustments to achieve the best viewing setup according to your camera's output and viewing environment. For example, if you are indoors, in shade or in the bright sun, you can pick one out of three icons to get you perfect brightness, and then fine tune the sliders to apply more or less contrast to the image.
We did not have the sun hood for these models at the time of filming, but we did not miss it to be perfectly honest. I must sound like a broken record by now, but the screen is so bright and clear in the harshest viewing environments, a sun hood is NOT essential.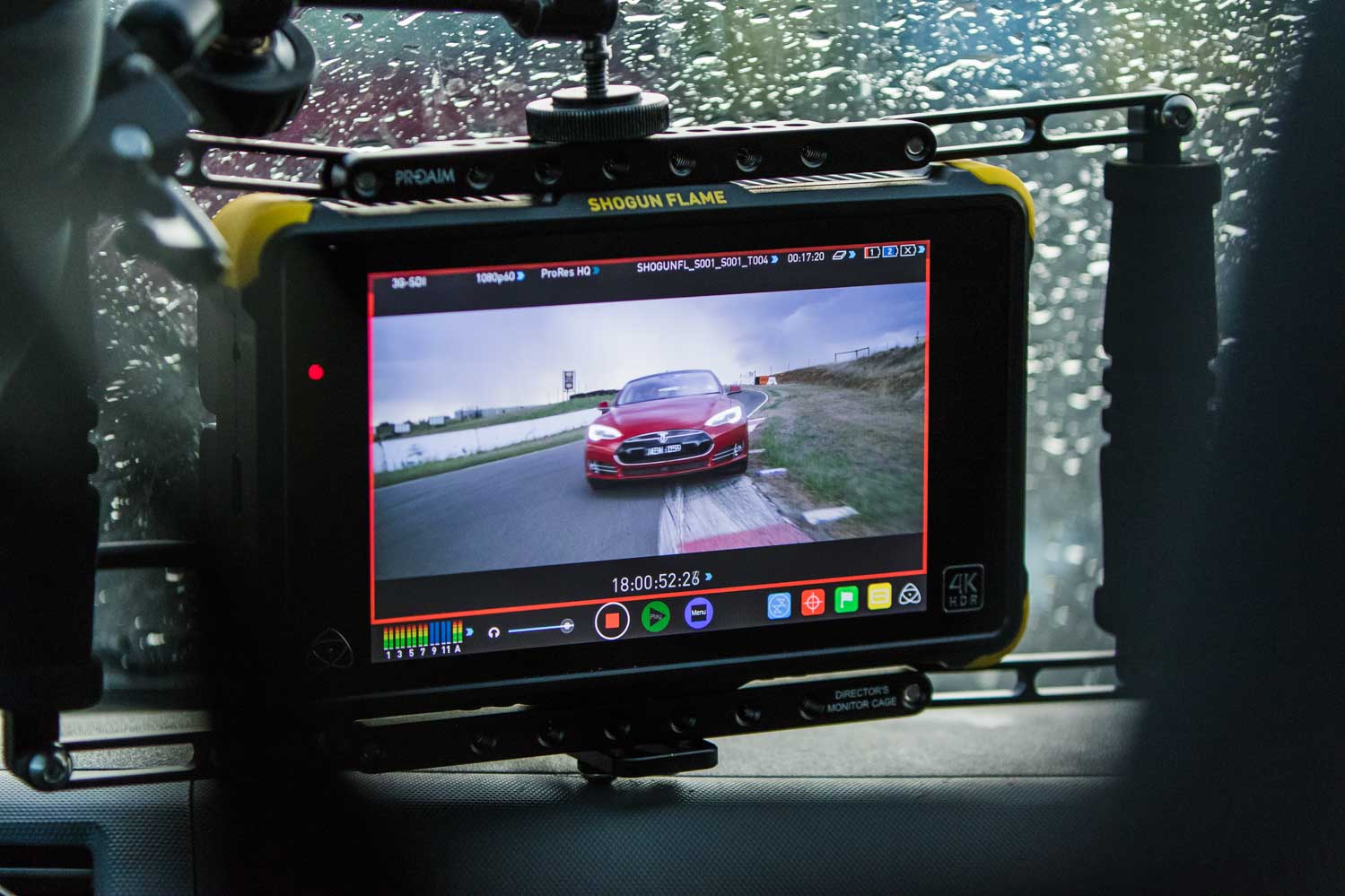 Another setup we required monitoring for was filming from the Van, which we had a Flame tethered to the RED dragon via HD SDI. Being inside a vehicle to monitor off we don't need the intense brightness so we could dial back the viewing environment to indoor on the Shogun Flame.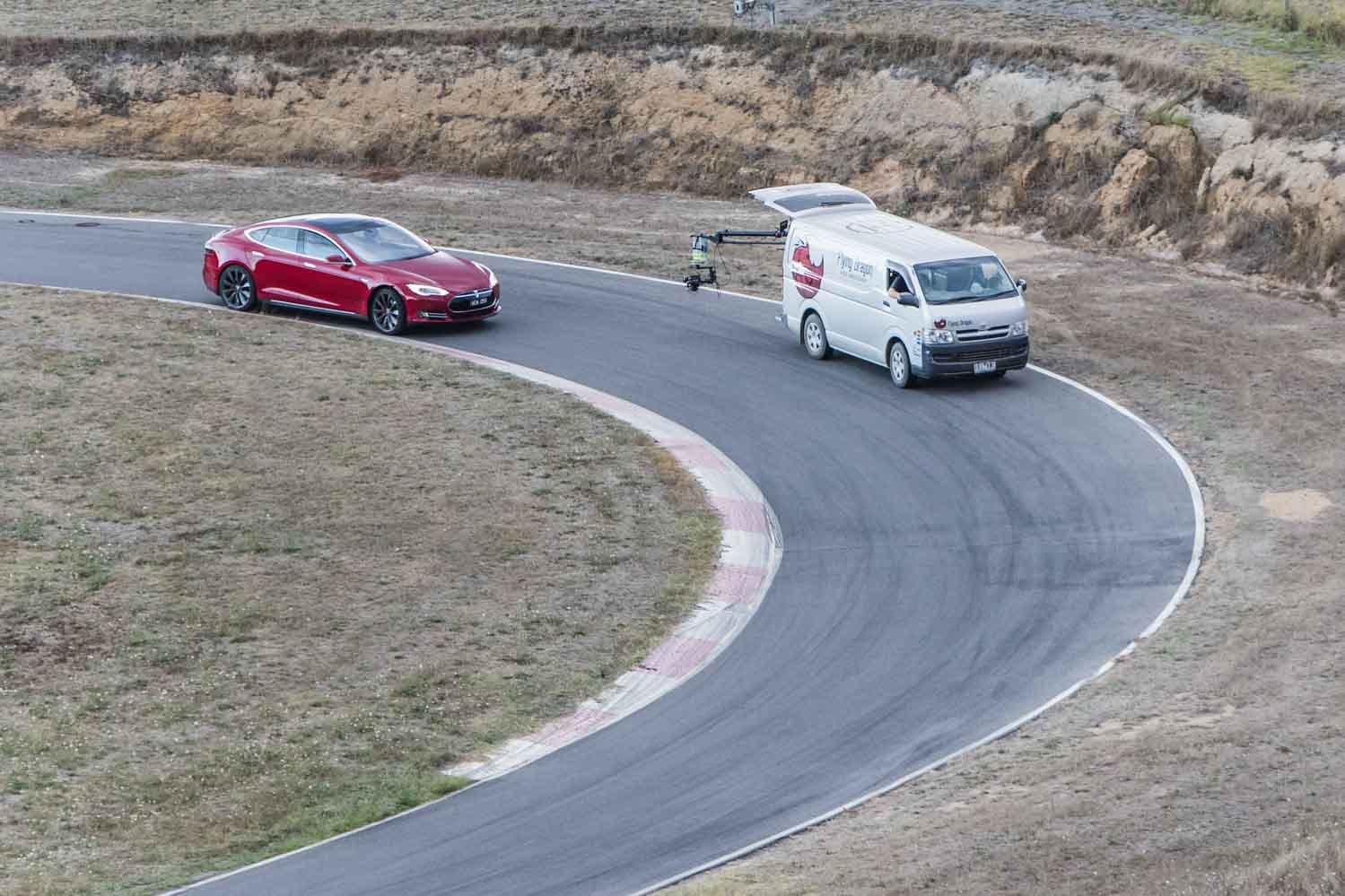 I might add here, we used the dual Sony L series batteries which lasted well over the entire 4 hour race track sequence even when recording the whole time. The battery chargers now have 4 green/red LED indicators on them which is a great help to see how charged each battery is when you whack it on charge.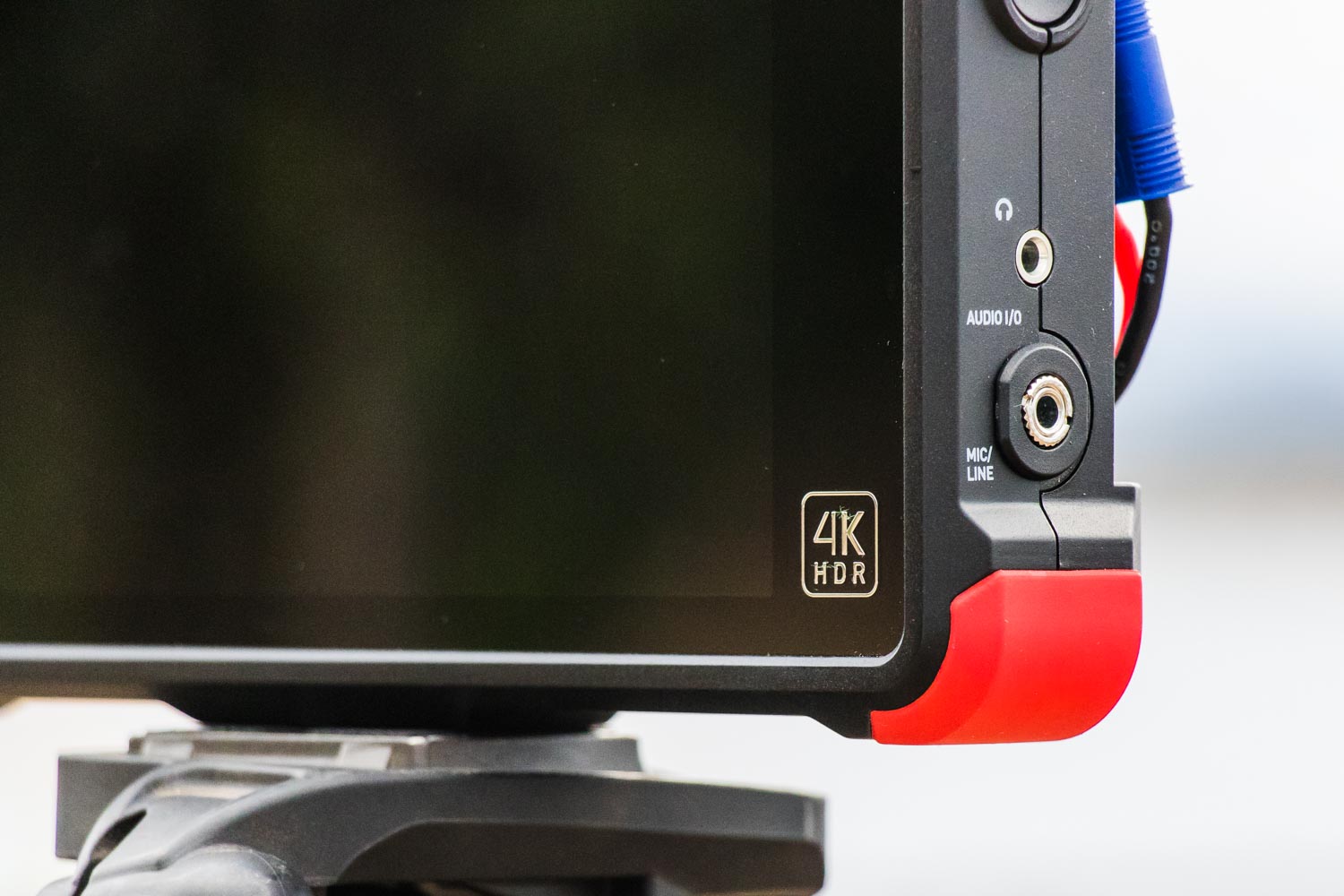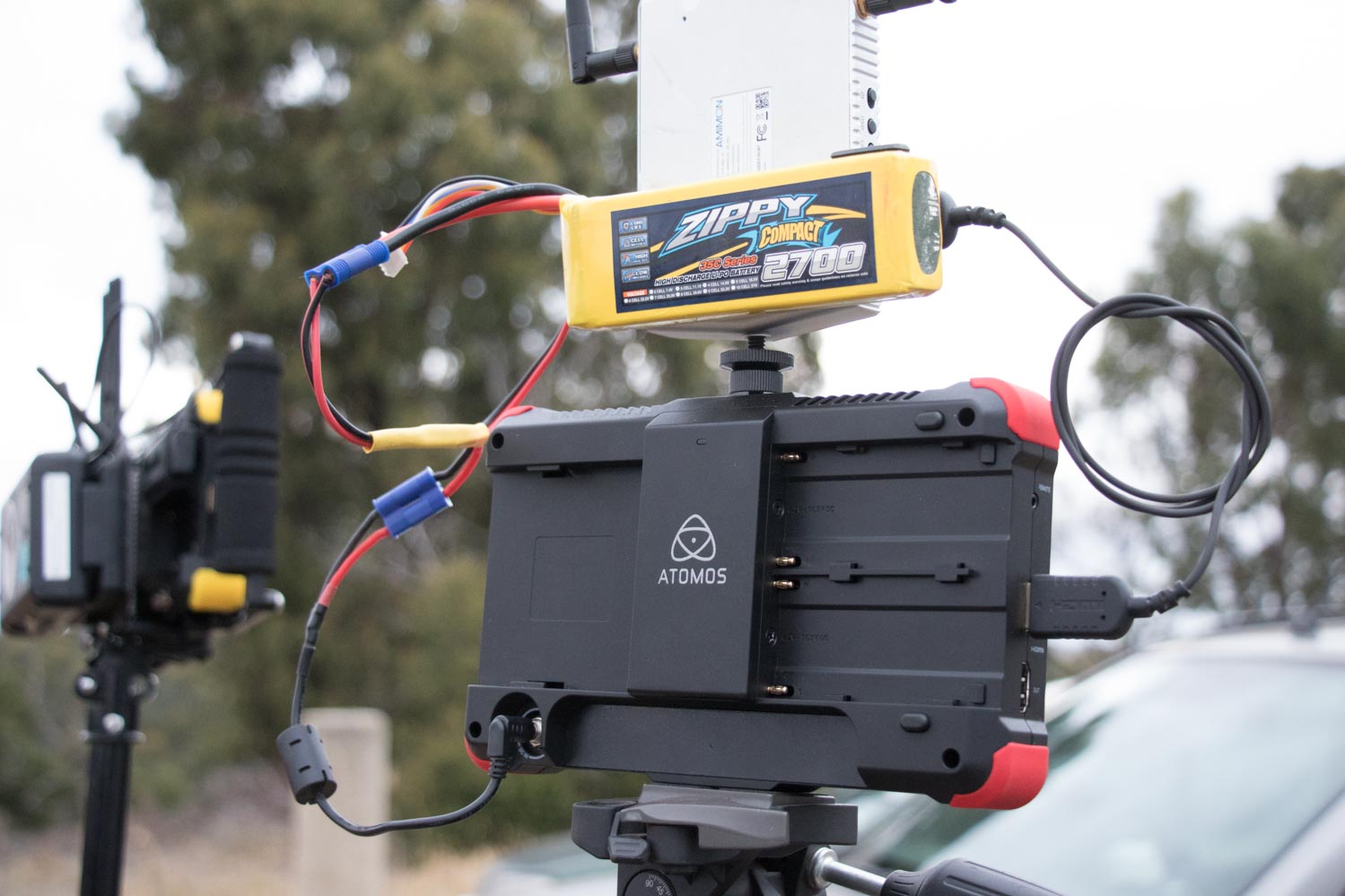 Another small design improvement is the caddy slot, the drive caddy can be inserted securely beneath a lip to prevent accidental miss-handling.
Both the Shogun and Ninja Flames performed as we expected, having a more ruggered finish will definitely save you a repair (as we found out) if you drop it, the new heat sink means it can run all day without a hiccup and the monitoring in HDR mode needs to be seen to be believed – It's going to be very difficult to use any other screen besides the Flame now. I am confident it will be the new monitoring standard among productions, and I can not wait to get it on set again for my clients to take advantage of this new technology.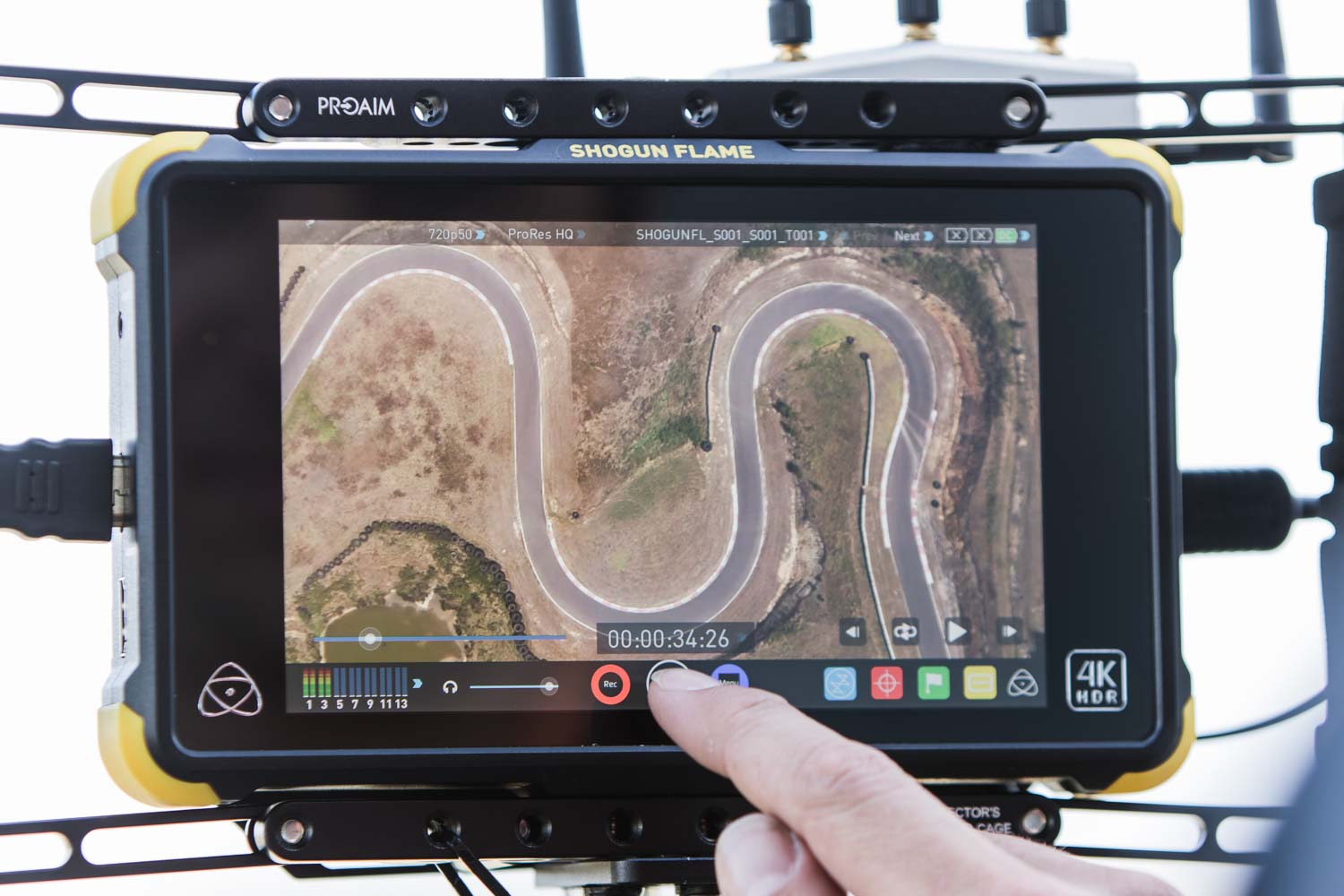 Tesla TVC Production
Production:
Cloakroom Media & Flying Dragon
Director of Photography: Matt Wood
Drone Pilot: Sam Hannan
Gimbal Operator (Drone): Chris Lansell
Gimbal Operator (TERO): Sam Hannan & Glen McGarry
Tero Operator: Daniel De Silva
Gimbal Operator (Tracking vehicle): Matt Wood
Photography: Daniel De Silva
See the BTS video on the Tesla P90D production below using the Atomos Flame.