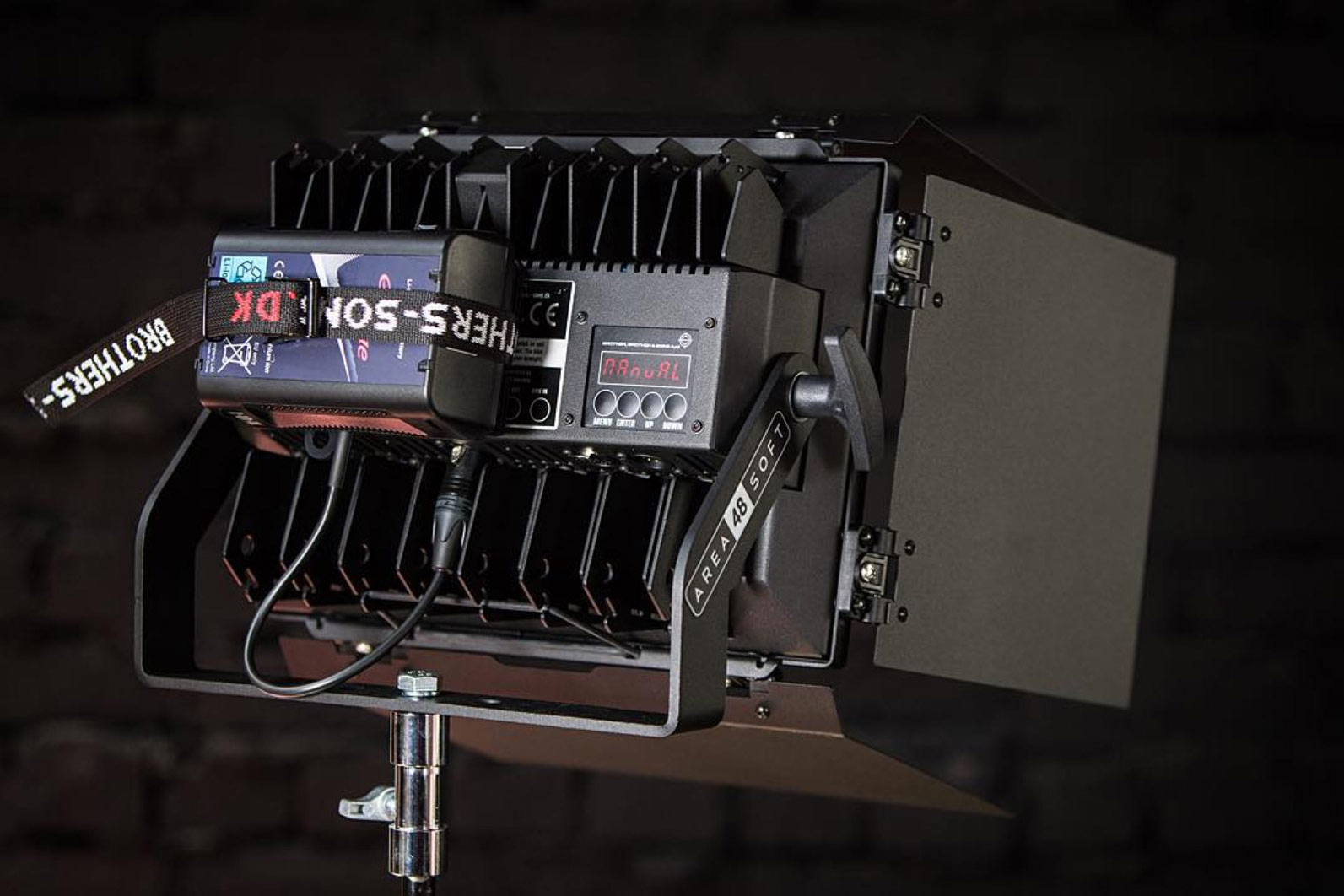 BB&S Area 48 Soft Light Test
We recently purchased a 2 lamp kit of the BB&S Area 48 Soft Lights, extras were the DOP Choice snap grid which gives you a reduced beam angle of 40 degrees, Blueshape V-Mount adapter kits, Barn Doors and interchangeable media 3200K & 5600k. All packed into two Area 48 semi hard soft cases.
After extensive research over several months, we decided to get these lights for a few key reasons.
Quality of light vs price
Light weight / portable
V-lock adapter
Barn doors with optional soft box
Lamp head sits inside a yoke
High quality build
High CRI
High intensity
Description (from BBS): The AREA-48 LED HD-friendly 97 CRI soft light output is comparable to a 1K traditional soft light and represents the next-generation in lighting technology for studio and location work. BBS's new integrated LED technology moves the phosphor away from the LED itself, thereby greatly improving color rendering, consistency, and light output. The system's color rendering accuracy is up to 97 CRI with multiple power options including an integrated battery or standard AC power. Moreover, the phosphor panels themselves are interchangeable, allowing you to quickly change the fixture from Daylight to Tungsten, to Chroma-Green, all in a matter of seconds.
We set out on a quick test with a young dancer doing a simple dance routine. We blacked out the space and added some fog, this is what we got.
We are absolutely thrilled with the performance of these lights and highly recommend them over anything in its price range that is portable and high intensity. If you want something with more punch but without the added softness, try Creamsource Mini Doppio's.
An interesting write up here.