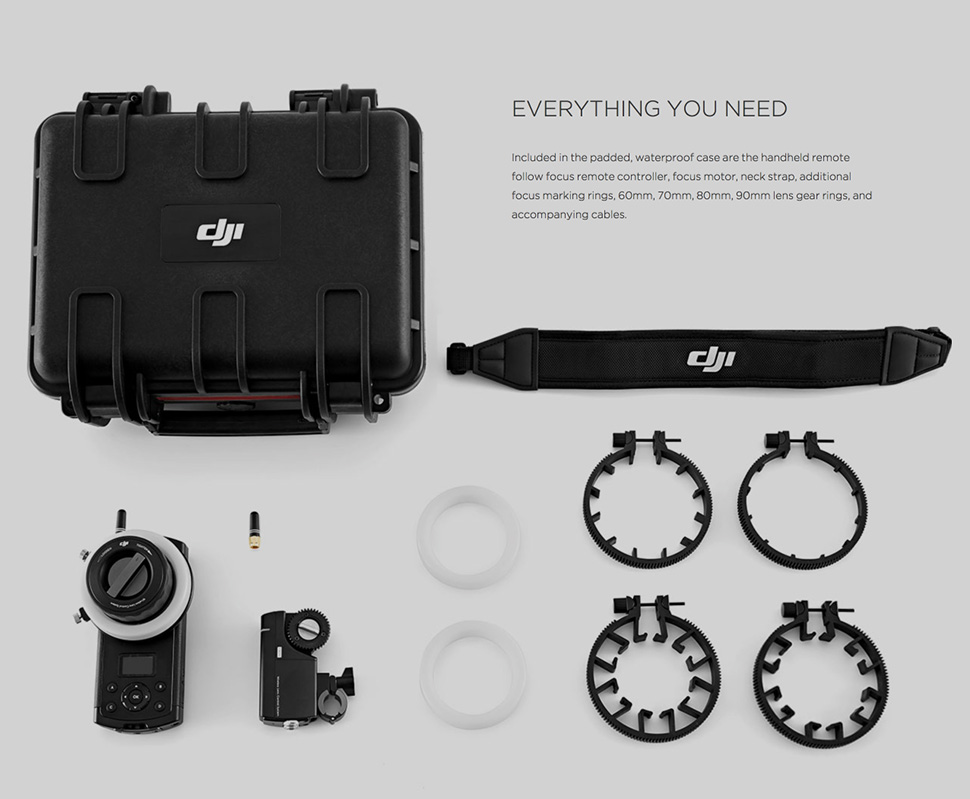 DJI Focus Review by Daniel De Silva from Cloakroom Media.
The DJI Focus is now available and is a very interesting piece of kit considering its price point and unique feature set. The unit retails for $1999.00 USD and $3399 AUD (at the time of this post). For Australians you can get one of these from John Barry Sales for a decent price.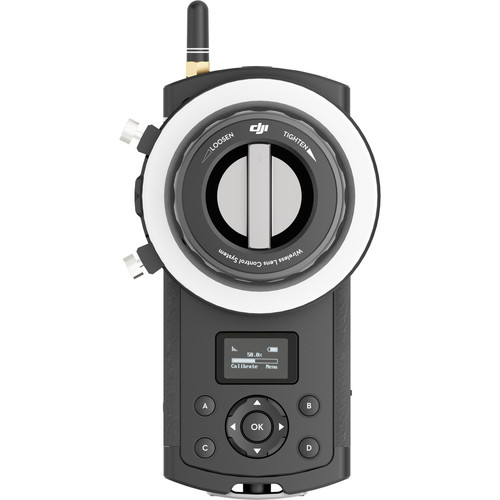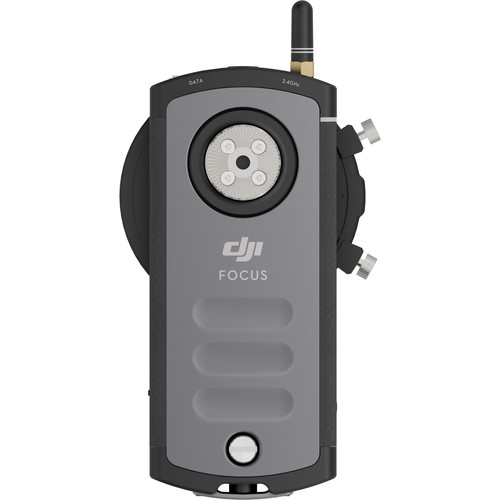 We must admit, when we first heard about its release we expected it to be very much an entry level wireless follow focus in all parts. But when you pick one up you are instantly impressed with its build quality, the transmitter is weighty and it most definitely resembles a pro grade build, the focus knob has a confident feel to it with the added bonus of drag control. The key interest though is the non traditional hardware configuration, that is the focus motor having the receiver inbuilt, and only weighing 170 grams – that is quite a feat on its own! This comes at little sacrifice, as the range of use is up to 100 meters line of sight, and from our tests, it pulls modern cinema glass with absolute ease.
The package comes shipped with a high quality hard case with pre cut custom foam, lens gears, neck strap, 2 remote antennas, 2 6pin lemo to dtap cables, lemo data cable, usb cable, 3 focus discs, remote transmitter and a high torque focus motor.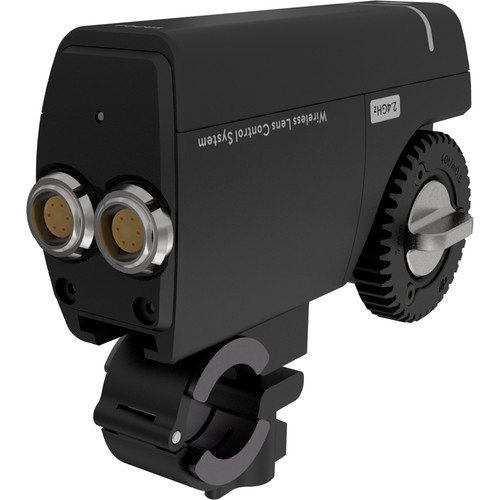 We did a range test through 2 solid brick walls and a tin roof, and we got approx 50 meters before having an unreliable connection.
Calibration is straight forward for lenses with hard stops, and you can also dial in manual hard stops for photographic lenses also. The unit has many motor parameters you can adjust in 3 increments, for example motor torque, speed, acceleration, and more can be set to low, mid, max settings. If you increase all settings to maximum you get a super responsive response from the motor which we recommend for most applications.
Something really worth noting is the ability to have preset focus buttons ABCD, each easily set simply by holding down the button for 2 seconds.
You can also update both the remote and motor firmware to unlock new features and fixes, there was a recent firmware update earlier this month that gave the following enhancements:
Added aperture control for the Zenmuse X5 series gimbal and camera. Ensure you have the latest versions of the DJI GO app (iOS v2.4.2 or Android v2.4.2) and Inspire 1 Pro remote controller firmware (v1.5.70) installed.
Added a shortcut for auto calibration.
Added a function to record motor calibration so that the motor can use the previous settings prior to powering off.
Fixed the quick focus so that it responds precisely after you change the motor's direction.
Optimized the remote controller's UI. After powering on, the remote controller displays information from the last device connected to it.
The previous quick focus settings will be cleared when the DJI Focus is used to control other devices.
Improved communication stability between the remote controller and motor.
Added a reminder for manual-remote calibration so that the motor doesn't stall when it reaches the mechanical limit.
Fixed issues related to manual calibration so that you can redo manual calibration after you suspend it.
Check this link to see if you need the latest firmware, this is done via the DJI Gimbal app.
DJI Focus setup with MoVI M5
Having a few gimbals here at Cloakroom Media, we are very keen for a lightweight wireless follow focus system that has a reliable range, and easy to rig package. As many owners of the Ronin M & MoVI M5 know, rigging a camera, lens and wireless follow focus presents its challenges, as you run out of space pretty quickly when adding weight to the gimbal, so having a motor that has the receive built in, and only weighing 170g was real solution for this.
The video below explores how we go about rigging the DJI Focus to the Freefly Systems M5, and looking at the DJI Focus features along the way. If you have 15 minutes be sure the grab a coffee and check it out.